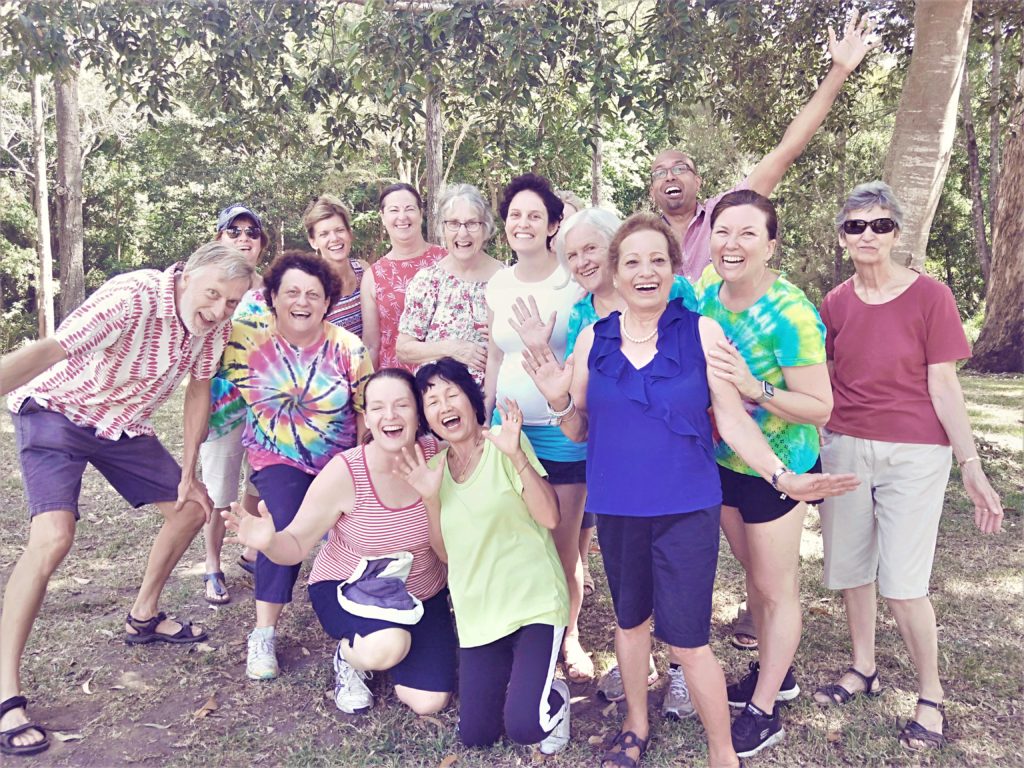 Sunday, March 31 is Neighbour Day in Australia, a day to connect with those we live near.
At a time when Australians' sense of loneliness and disconnection is at an all-time high, it couldn't be more important.
Neighbour Day was founded in 2003 by an Aussie man so moved by news of the discovery of remains of an elderly woman in her suburban home, dead yet not missed for 2 years, that he set out to encourage neighbours to get to know and keep an eye on one another. It's now coordinated nationally by Relationships Australia.
Some ways to get to know your neighbours better include:
a smile, a wave and a cheery hello to people in your street. Better still, stop and have a chat.
starting a neighbourhood walking group or a street library (I've done this)
organising a cricket, soccer or Ultimate Disc (frisbee) game in the local park
having a street party or a cuppa on the corner
establishing a community garden or worm farm.
I suggest laughter clubs have an important role to play in creating resilient, connected nieghbourhoods, and here's why. Human are by nature social creatures. We are 'hardwired' for social connection—real, eyeballing, social connections.
Social laughter clubs take place in parks and other venues in neighbourhoods. They're a place for people to meet and do laughter yoga, a unique program combining the breath of yoga with simulated laughter exercises, devised by an Indian physician back in 1995. It's not about jokes or comedy, you don't need to be good humoured either. Laughter yoga is accessible and adaptable for all ages and abilities. What it does deliver is a fun form of light cardio exercise that lifts spirits and breaks down barriers.  No joke, it's seriously good for physical and mental health—and is a great social connector.
The shortest distance between two people is a smile – and a smile is a laugh that's waiting to burst!
Find out if there is a laughter club in your local area, in Queensland, or elsewhere in Australia.
If not, consider training as a laughter leader to run your own club locally—I run laughter leader training in Brisbane and travel to regional and rural Queensland, on request, to deliver the 2-day certified program.
Neighbours who laugh together, live well together.
(c) HeatherJoy Campbell 2019
Heather Joy Campbell is a certified laughter yoga teacher and trainer who professionally delivers  team-building and stress-busting workshops and seminars in workplaces, communities and aged care centres in Queensland, Australia. She runs The Gap Laughter Club as a weekly feel-good community connector in her neighbourhood.