Nine's TODAY presenters give laughter yoga a go
Sunshine Coast ABC TV reports on laughter yoga as part of Harmony Week 2023
Podcaster Gives Laughter Yoga A Go
TV presenter and keynote speaker Seamus Evans gets a dose of the happydemic of laughing yoga. Watch and listen! October 2022
How laughter yoga may help chronic conditions
The Happydemic's Heather Joy Campbell is a guest of podcaster Wendy Gathercole, November 2022
How Heather Joy helps an aged care provider embrace laughter yoga everyday
Feros Care's embrace of laughter yoga extended has extended to all 3 of its northern New South Wales residential aged care villages. Why and how, they explain in this clip (2021).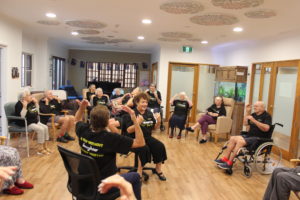 Guest Interview - Postcards from the Bush with Robin McConchie
Laughter yoga is no joke; with practice, it can help reduce stress and improve your wellbeing. Join Heather Joy Campbell as we explore laughter yoga and the science of happiness in this podcast interview.   2021
Heather Joy Explains Laughter Yoga
The Happydemic's founder Heather Joy Campbell explains in this ABC radio interview. Seriously, it's the most fun way of pursuing wellbeing.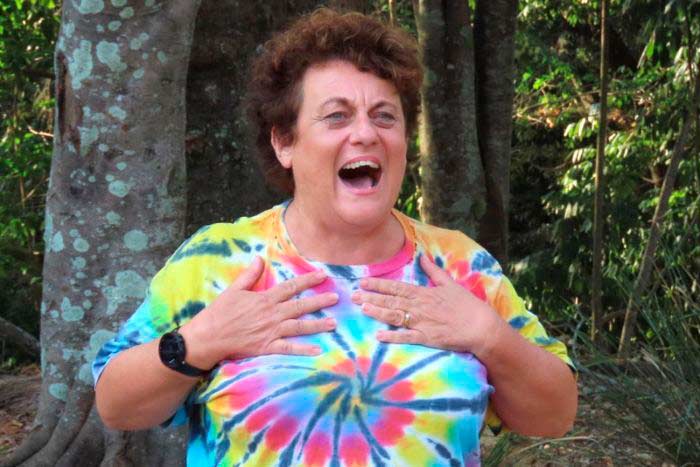 "Laughter yoga the way to a happier, healthier life, Brisbane woman argues." – ABC News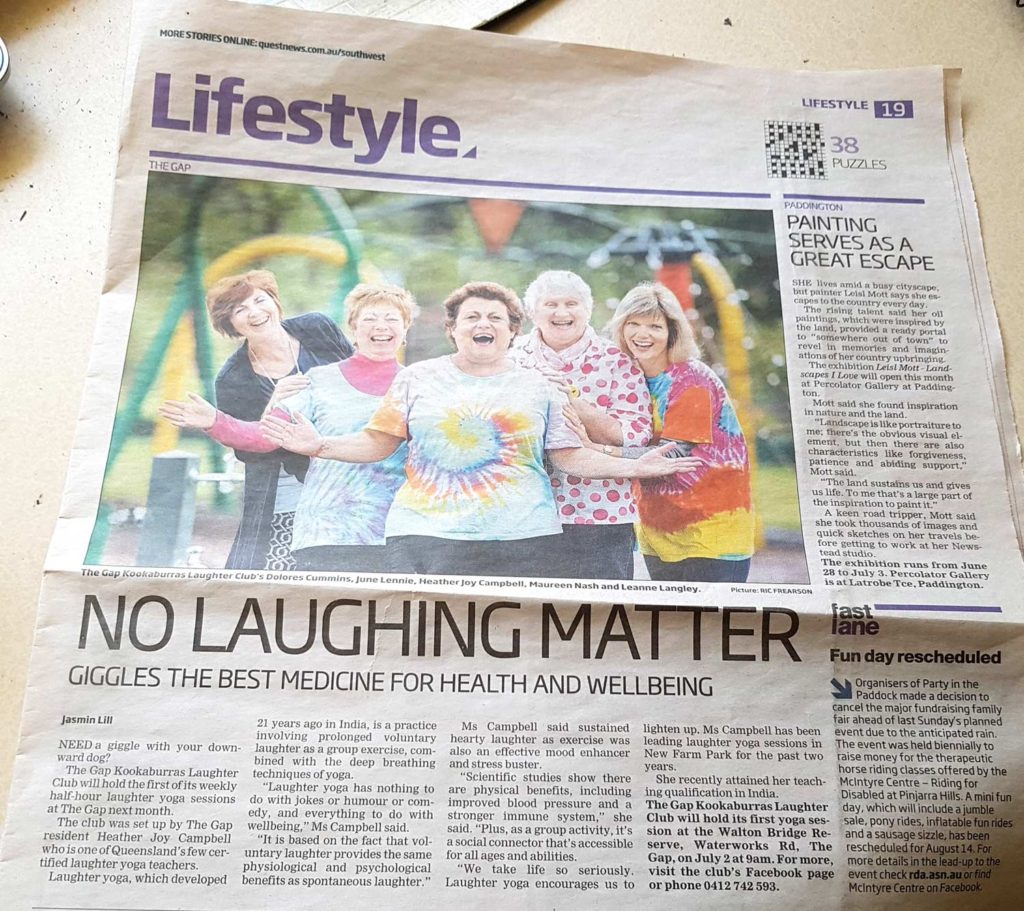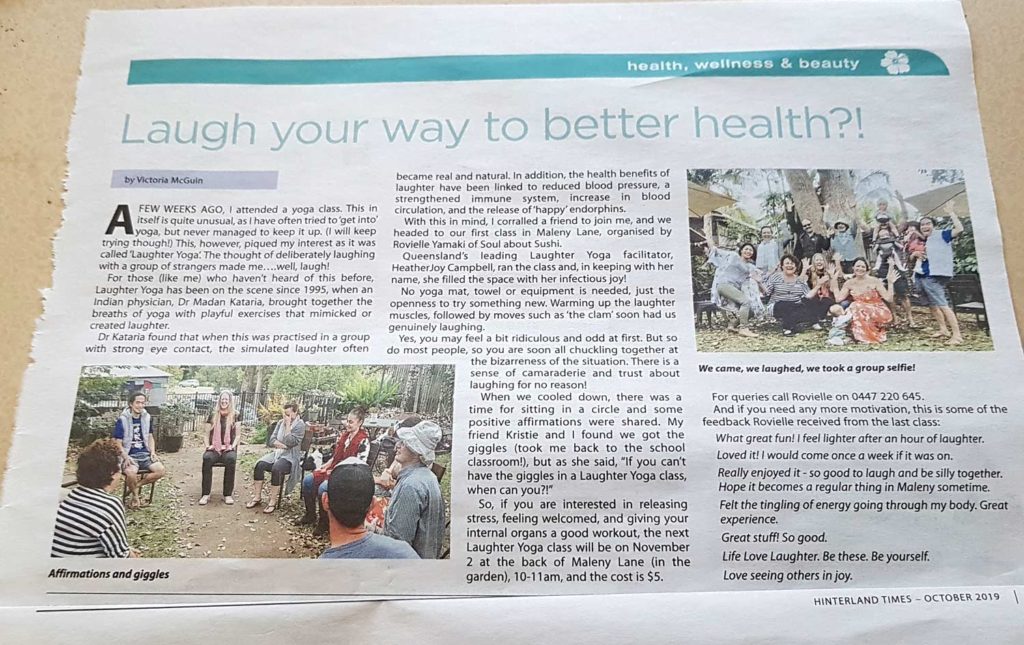 The Hinterland Times editor wrote of her laughter yoga experience with HeatherJoy ahead of a laughter club being established in Maleny, 2019.
Laughter is good medicine and the Queensland nurses and midwives union journal InScope (2019) turned to Heather Joy to find out how members could laugh their way to wellbeing.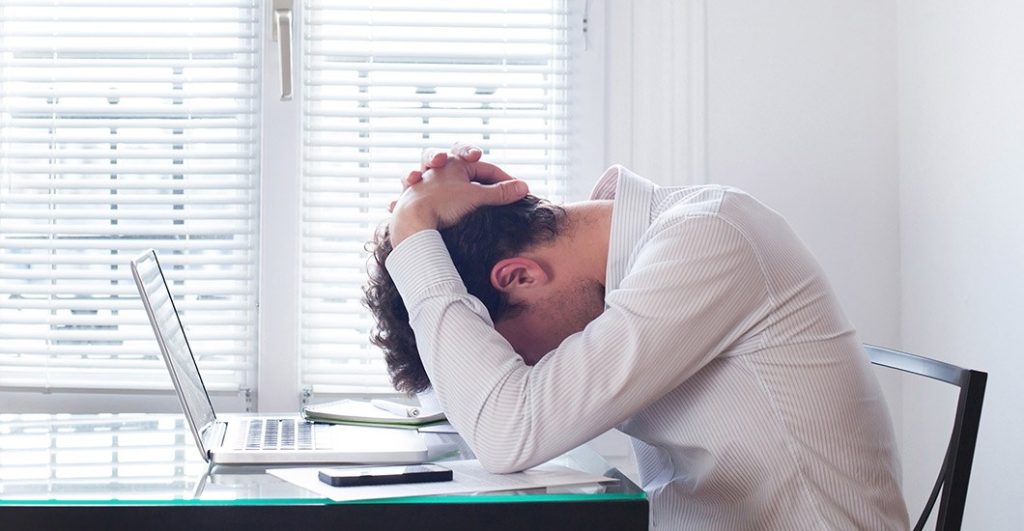 How to Stress Less At Work – Article Mention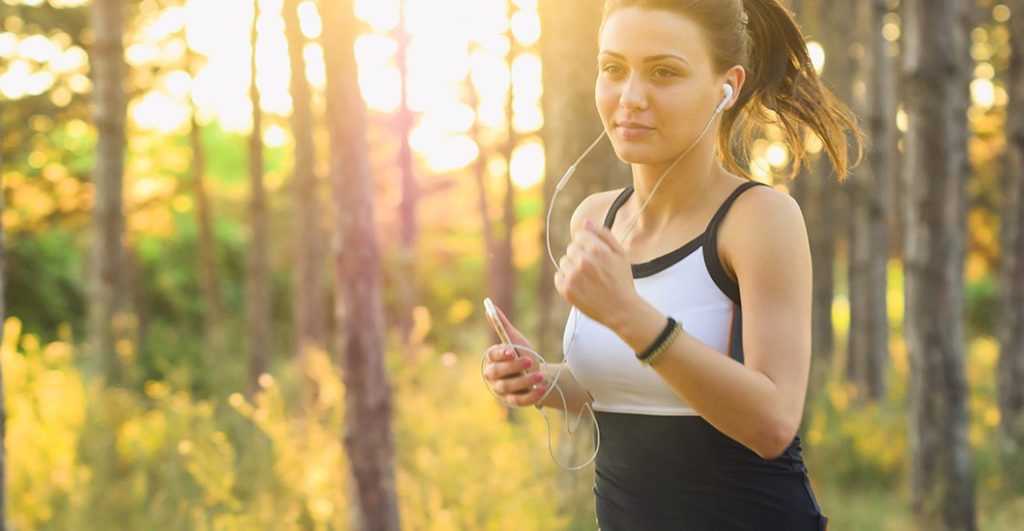 6 Instant Mood Boosters To Try Today – Article Mention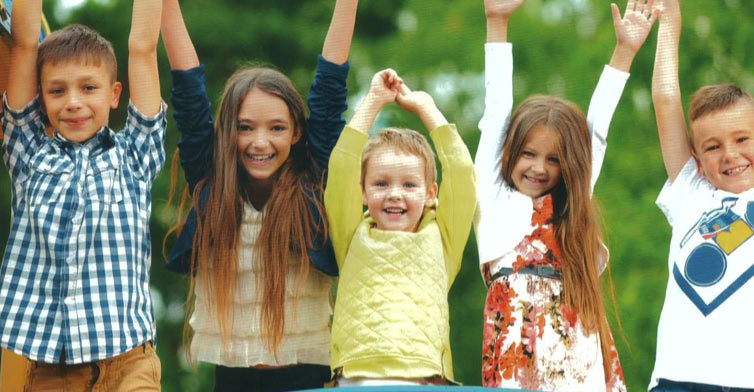 Journal for the Early Childhood Teachers Association on self-care.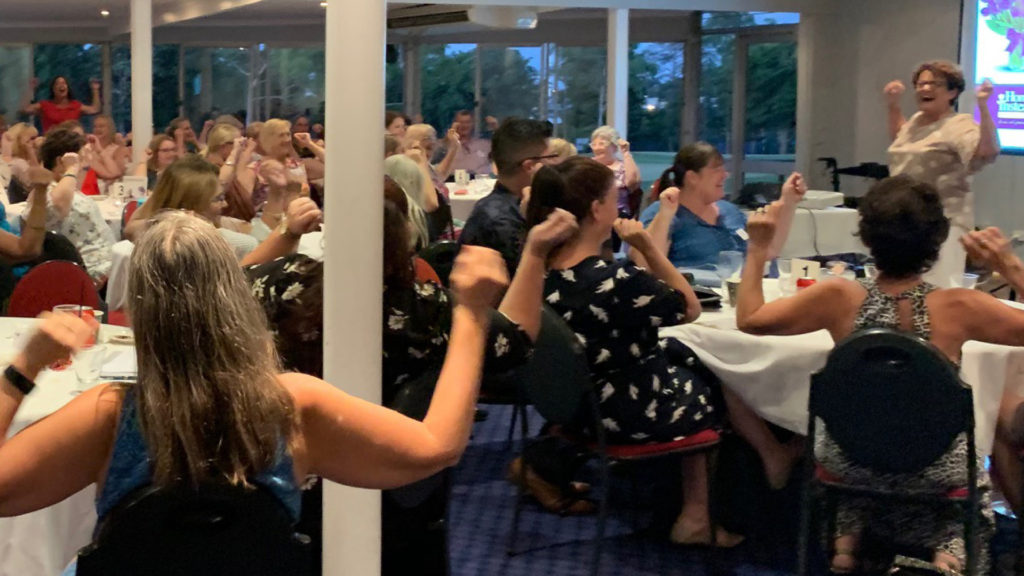 Professional caregivers supporting frail aged live at home independently, longer, sought out HeatherJoy Campbell to seek wellbeing, through laughter.