The Happydemic's principal cachinnator HeatherJoy Campbell had weekend hosts of Channel Nine's national morning program, TODAY, checking in on their laughter muscles earlier this month.
In a live interview from the park HeatherJoy hosts her weekly Wednesday laughter club sessions at Woody Point on the Redcliffe Peninsula, she shared with Sunday viewers one of her favoured warm-up exercises which she refers to as 'Good Vibrations'.
Thanks to Moreton Bay Regional Council, laughter club continues as part of the Healthy Active Moreton parks program, on Wednesdays from 19 April 2023.
You can find details of in-person laughter club sessions as well as online sessions here.
Laughter clubs are free or very low cost community sessions that facilitators choose to run as 'givebacks' to community. They are separate to commercial classes or workshops.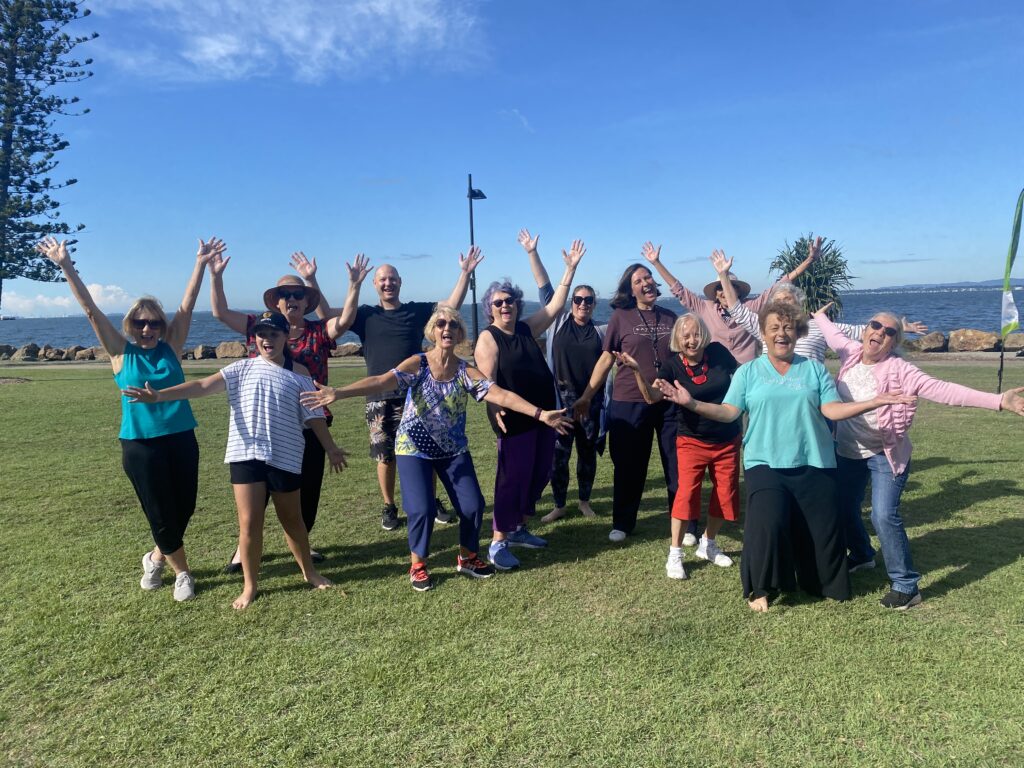 HeatherJoy Campbell is a certified laughter yoga teacher/trainer and global ambassador of Laughter Yoga International. The former medical writer seeks to spread a happydemic of wellbeing through laughter exercise and would love to hear from you.