If you've been meaning to give laughter yoga a go but haven't quite gotten around to, the upcoming World Laughter Day presents the perfect opportunity!
World Laughter Day has been celebrated on the first Sunday in May since 1998.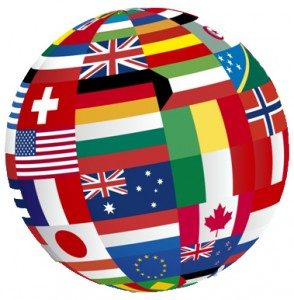 In 2018, World Laughter Day will be observed on Sunday 6 May.
Twenty years on, World Laughter Day remains a positive manifestation for world peace, achieved through laughter. When we laugh together, we bond. Plus laughter — as opposed to humour — is a universal language.
In Brisbane, Australia, The Gap Laughter Club will again host a community laughter session in the outdoors and open to all.
Our World Laughter Day celebration will take place from 2.30pm until about 3.30pm at Walton Bridge Reserve, Waterworks Road, The Gap.
This part of the park is just past Walton Bridge when travelling citybound, opposite Jevons Street. There's car parking here, and on the other side of the bridge, near the police station. Bus stops are  conveniently close too.
Laughter yoga is for all abilities and ages. It involves gentle stretches, playful exercises that simulate (and stimulate) laughter and deep slow breaths of yoga. Read more about what to expect in a laughter yoga session.
While this World Laughter Day celebration in Brisbane is free to participate, we will be collecting donations for Beyond Blue. Your support will be appreciated. You can even support the cause if you can't join in our laughter play by clicking on this link.
Come and laugh, for wellbeing, for community, for peace in this world. 
Founder of The Happydemic Heather Joy Campbell is a certified laughter yoga teacher in Brisbane, Australia. She coordinates a weekly laughter club in suburban The Gap and facilitates workshops and presentations for workplaces, aged care residential centres, community organisations throughout Queensland. A global ambassador for laughter yoga, she trains others to be leaders in this joyful healthful practice.